Quality is never an accident. It is always the result of intelligent effort.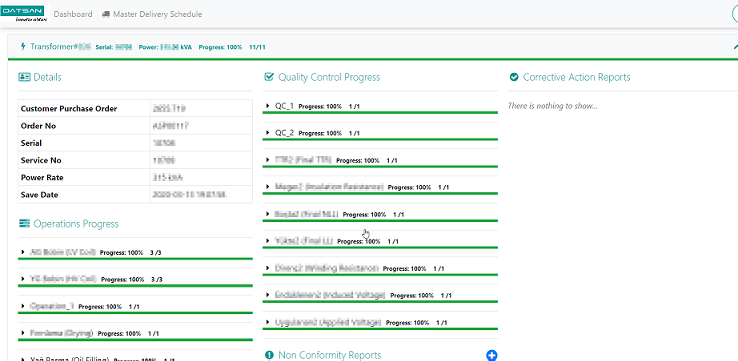 7/24 Online Webportal
In the fast-paced modern world, we have developed a new infrastructure for our customers. Our customers can access to our web portal 7/24 and monitoring the :
Manufacturing stages,
Quality control results,
NCR and CARs,
Delivery schedule.
We are not acting only as a manufacturer. Our customers are our partners. Your involvement is highly valuadded for us.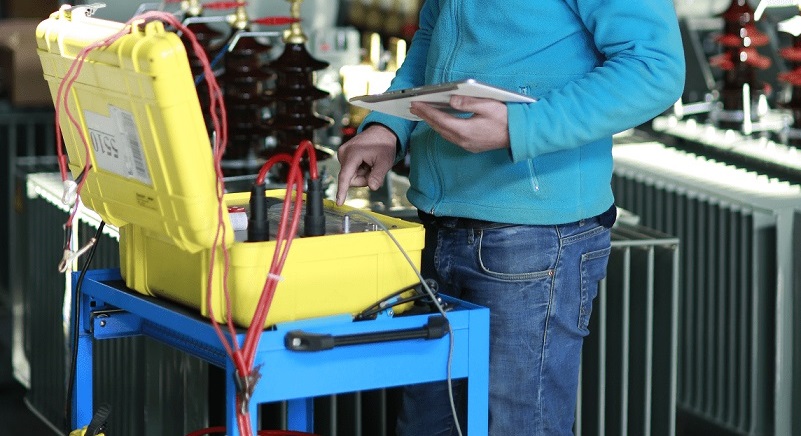 ROUTINE Tests
Measuring of winding resistances,
Measuring of insulation resistances,
Measuring of transformer turn ratios,
Measuring of short circuit impedance,
Measuring of no load losses (NLL),
Measuring of load losses (LL),
Inducted voltage test,
Applied voltage test.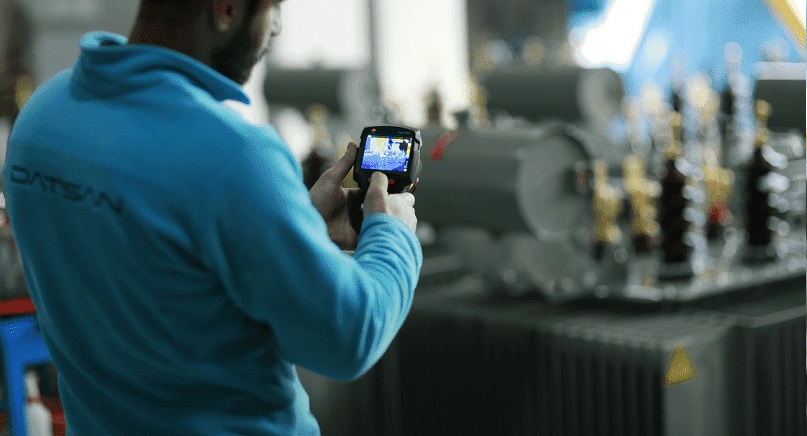 TYPE and SPECIAL Tests
Type Tests:

Temperature rise test,
Impulse voltage test,
Short circuit withstand test.
Special Tests:

Measuring sound level,
Measurement of zero sequence impedance.